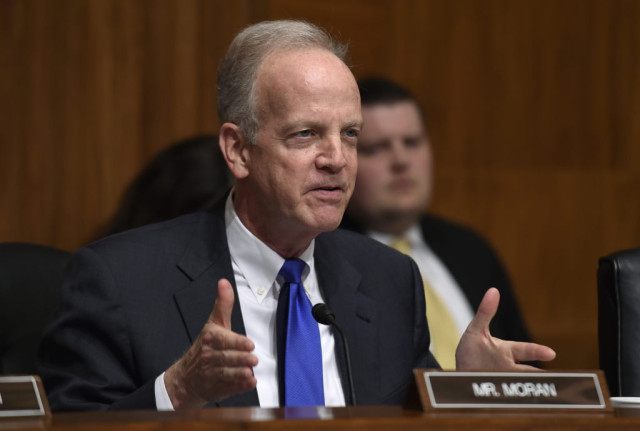 "Congressional Republicans are moving quickly to denounce the United Nations for its recent Security Council resolution deeming all Israeli settlements "flagrant violation[s] of international law." More than 100 members of Congress have formally condemned the resolution, the Times of Israel reported. GOP lawmakers in both chambers have decided to introduce resolutions targeted at the UN once Congress reconvenes. …The push for anti-UN action comes on the heels of pro-Israel lobby AIPAC's call to pressure Washington representatives to condemn the UN for "hinder[ing] the peace process" as a result of the Security Council's anti-settlement resolution. The Security Council resolution, which passed 14-0, was not vetoed by the U.S. as has been a decades-long policy of previous administrations. The resolution determines that all Israeli settlements, including the Old City of Jerusalem and the Western Wall, are "occupied Palestinian territory." –Source
This is all a set up and the leaders of the world knew it on the very day they were elected into political office and then briefed by Roman prelates. In fact, they have been hinting at this to the general public for the last few years to soften the blow. However, students of prophecy have been warning people about this for decades.
Have you seen my pages "The Dream of a King" or "The Pope's New World Order" yet? Or how about a few of the videos I did recently outlining the final movements of the New World Order towards jumping off the paper it was drafted on and into reality soon? See these videos when you get time. #1, The TEN TOES of Daniel are lining up! #2, TEN TOES line up accelerating! #3, North American Union Prophecy Fulfilling (Ten Toes of Daniel) #4, Global Government Plans FAST TRACKED – EU Empire Coming * #5, Global Warming to bring Global Government. I do have other videos, sermons, radio broadcasts and newsletters on the site that touch on all this as it got closer and closer to what we saw a few years ago and what we see now. But if you check out the links I just posted you will more or less be brought up to speed on all this. And before I forget, you might also want to check out some of the posts on SDRCforum.org when you get time. Many of the brethren that post to the church forum are well educated in all this. And by the way, in regards to my video about the EU empire coming that I posted back in July of last year, it seems they accelerated their plans there as well. Check this video out wherein they are now seeking their own Army. Just like Hitler did.
What we see happening with the "anti UN" talking points in the US media is nothing more than the same fabricated folderol we have seen for decades that's nothing more than gently bringing in their already drafted plans of long ago. Especially since the most infamous one that claimed September 11 wasn't an inside job was so successful. If you're a Christian and you believe the Bible and you study it as well as match the prophetic facts with historic record, you know the United Nations, like the European Union was nothing more than a testing grounds for a NWO as well as a future jumping off point for same just as the prophet Daniel prophesied regarding how this world needed to be separated into ten separate kingdoms. Then and only then can the final prophecies come to fruition. Yes they do have plans for one global ruler and a single global kingdom wherein the ten divisions can be dissolved like they're doing now with the UN, but prophecy says they will never get that far. Jesus will come back shortly after those ten kings gain power.
Bottom line is, the way the UN is set up now won't work. And unless it is allowed to dissolve, as the present push in the main stream media confirms is their decision, it would have to be restructured so as to allow for a planetary division that allows for ten separate kingdoms which will make the Pope's job that much easier when enforcing his mark. You simply cannot control over 7 billion people without doing as prophecy said they must do. Even Satan knows that as he is the one holding all the puppet strings. The Pope needs his ten "Herod's" in those ten strategic areas so as to be able to enforce his mark. All of what we see has been orchestrated by the dying god of Rome for hundreds of years and especially so in the last few generations alone.
As I stated back in June of 2008, after political talk started to increase in the USA regarding rewriting our constitution that Roman theology, or as it is should really be called, "Nazi theology," is their obvious answer to enforcement of the mark of the beast. It is the same method Pagan Rome used, it is the same method Papal Rome used in its infancy, as well as in Hitler's day and it will be used today. In fact, the strong arm salute of Hitler was first used in Pagan Rome! This is why Hitler used it in the first place. He was directed by his Roman priests to do so as a sign of respect not only to his church, but to its Roman heritage.
The ancient Roman, or modern day Nazi terror methods will be the method of attack used against the obedient Christian very soon. In fact as we see with the Muslims, it has already begun. They have been convinced that without it they cannot hope to control the masses on a global scale. Yes, they have to fine tune and beef up some aspects of this terror machine in order to prevent another failure. That is why we see what we see happening today. Their methodical and stealthy movements are a grand display of satanic orchestration. This is why we saw Ratzinger, a Nazi soldier who became Pope, John Paul II a proven Nazi collaborator doing as he did to spread the power of Rome to almost every nation before he died. And the Jesuit Pope Francis covering all the bases they missed.
This is also why we saw back then how Governor of Florida at the time, Jeb Bush, the brother of George W Bush converting to Catholicism as well as becoming a 3rd degree Knight of Columbus. Is it a coincidence that Florida was the deciding factor in the election that saw Bush come to power when those towers fell? Is it also a coincidence that Marvin P. Bush another brother of George W Bush was in charge of electronic security at the World Trade center as well as Washington's Dulles airport on September 11th? Is it also a coincidence that the CEO of the electronic security systems "installed" in the twin towers was Wirt D Walker III, a cousin to George W. Bush? Is it a coincidence the towers fell and strange laws followed in exact manner as they did after Hitler's Reichstag building fell? Is it also a coincidence that the Roman Catholic Church was the home of Hitler, and the very place he discovered his infamous flag, the swastika? Is it also a coincidence that the United States government would have military installations on US soil that are architecturally designed to resemble Roman Catholic swastikas? Is it coincidence we have over 600 concentration camps in America today? And is it also a coincidence that we have over 30,000 guillotines on US soil right now?
Just as none of what I outlined back in 2008 was a coincidence, all the political movements we have seen the last 8 years as well as all the demonic movements of the churches during those 8 years are no coincidence either. Nor is this so called "sudden upset" in the UN wherein the United States purposely abstained to cause what's happening in Israel to occur exactly as planned a coincidence. Nor am I the only one that see this as mere happenstance. Check out this 30 second video. Obama under orders of the Pope knew exactly what would happen if the US abstained from that vote against Israel. The New World Order will be here soon and the "capital of the World" will be Jerusalem just as prophecy predicted and the Pope is right now demanding.
Am I trying to scare you? No! Am I trying to convince you that Jesus is coming sooner than most think? YES!
Additional Articles Confirming we are in the Last Days: