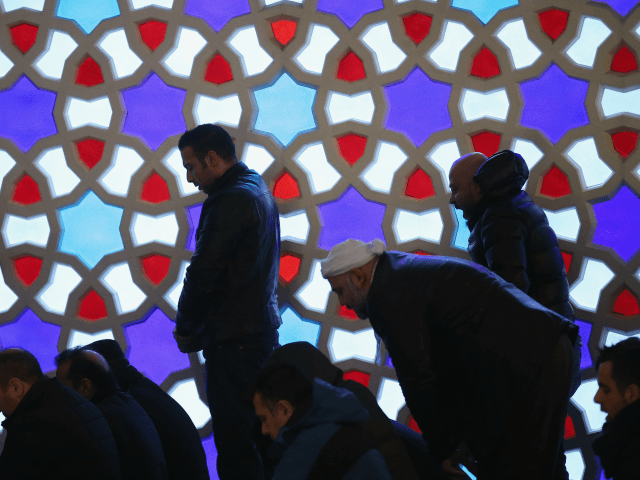 "In the video, the imam recites in Arabic the verse: "O Muslim, O servant of Allah, O Muslim, O servant of Allah, there is a Jew behind me, come and kill him." CBC independently verified the speech and its translation. The controversial verse comes from a religious text known as a hadith, which interprets the words and actions by the Prophet Muhammad. The hadith in question deals with end times and tells how stones and trees will ask Muslims to come and kill Jews hiding behind them." –Source
Have you read my Friday blog entry? It was titled "Canadian Parliament Passes Controversial Islamophobia Motion" and it may help to read it as it pertains to what this article is all about.
Canada just passed a law a few days ago that makes it illegal to speak evil of Muslims in Canada using the borrowed excuse of the homosexuals wherein they claim people that use Bibles to show others how dangerous it is to be a Muslim or a homosexual are to be considered "fearful" of them so much they will lie about them. But their problem has to do with the fact Christians didn't write the Bible. The Lord our God did. So those politicians have a problem with Him and not us. And like Goliath who came forth demanding a man fight for Israel, when everyone knew God always fights those battles, they too will discover the hard way. For it is written in Hebrews 10:31, "It is a fearful thing to fall into the hands of the living God."
And don't think for a moment that I join in the Vatican propaganda machine claiming the Christ denying and blaspheming Jews are the chosen people worthy of the name "Israel." My Bible says it is us the Christians that carry that title now. And yes, I am speaking of the prophesied replacement theology of the Old Testament that was fulfilled in the New and declared as such by both the Apostles and Jesus Christ Himself in writing. And for those that argue that biblical fact, notice a new section on my "Who Is Israel" page that I posted a few months ago. Click here to jump directly to that new section when you have the time.
I shared all that in regards to Israel so as to better illustrate the craftiness of the Roman beast that Daniel the prophet spoke of. (See Daniel 8:25) Even though we have biblical and historic as well as prophetic proof obedient Christians are now considered Israel as per Biblical jurisprudence; all of Christendom declares the Jews of today carry that title. And since they have embrace the lie from Hell on this hook, line and sinker satan knows his current lie will work well in passing laws to kill Christians. But first the Vatican's current puppet that they are now targeting the Jews with as they did with Hitler is being protected using political correctness as their weapon of choice. And so even though Muslims are killing Jews and Christians all over the world as Hitler did in his day, any speech that declares these truths is tagged "Islamiphobia" so as to prevent any truth from spreading. And so as I stated on Friday, Acts 5:29 is plain, and no law of the land is every going to stop Christians from preaching TRUTH. But it will stop those that offer lip service unto the Lord. In fact it was prophesied the weak would do this in Isaiah 29:13 which says, "Wherefore the Lord said, Forasmuch as this people draw near me with their mouth, and with their lips do honour me, but have removed their heart far from me, and their fear toward me is taught by the precept of men:"
The weak Christians will stop sharing their faith because they fear and obey mankind over the Creator of man as Romans 1:25 said they would. And so again their fear of God is manipulated by the laws of man. And like the sluggard in Proverbs 22:13. His excuse to sit idle is that "There is a lion without, I shall be slain in the streets." And so be it.. that is exactly what will happen. But instead of dying a martyr in obedience to the calling and gaining Heaven as his reward, they die in disobedience to the Lord under the tyranny they feared all along. And no, I am not saying purposely go out there to seek jail or persecution. Doing so is not God's will and you will suffer for it. There are many ways to share the truth and so do as the Lord leads. After all, He declared in Matthew 10:16, "Behold, I send you forth as sheep in the midst of wolves: be ye therefore wise as serpents, and harmless as doves."
Watch this story as it progresses. Watch how the politicians that penned the law that removed free speech when it comes to Islamaphobia. As we just saw today in a video of an Islamic group in Australia that openly called for ex-Muslims to be executed, this new law in Canada will be protected at all costs even if they kill other than Jews. They will not repeal it no matter how evil the Muslims get. But keep watching. They will somehow manipulate the facts in all the coming terrorist attacks and water down the statements so as to protect Rome's agenda and perhaps at worse slap the wrist of an Imam now and again to act as if all is well. But notice this also in the coming weeks, months and years as this law grows in effectiveness for the dying god of this world. The split second a Christian shares a Bible verse that promotes truth and love in the hopes of warning a lost soul, watch how the hammer of Rome comes crashing down on them without mercy. Need I remind you of how many homosexuals got off scott-free in the USA when attacking Christians but the Christians ended up behind bars, removed from business and even fined massive fines? When it gets heated also watch for the peace within the heart of the child of God who stands firm no matter what they throw and them. For that is the fruit of a true and obedient child of the living God.
They can pass all the laws they like to protect their lies, but lies are not capable of holding their own in a battle of wits. In fact, that's why they passed the law! Rome can ride this law's coattails whenever they please. What I mean is, since free speech is removed (As Rome planned) from those that speak against the so called "religious" Muslims, they can claim the same protection against those of us proclaiming the loud cry that exposes the beast and his mark in Rome. One thing about lies is, they can't stand the heat they themselves generate. Truth outs like a lit candle dispels the darkness. Lies always have to be shored up with another lie just to keep the deception well covered and hidden. And nary a man on earth can keep track of every lie he has ever told. Even Satan can't keep up. Have you ever read the Koran and how many times new lies were written to makes excuses or cover up the old lies? That book is a mess! Only truth stands firm for all eternity. It never changes and you don't have to think in depth of what you said yesterday, last week or even last year when you are one to speak truth. But a liar? No.. they can't rely on their stories any more than Satan can rely on his many deceptions because there are now many Christians sharing Bible verses. It is plainly prophesied that soon every liar will turn to ash and those that love the truth of the Lord will walk upon them after our God does His very long prophesied "strange act." (See Isaiah 28:21)
Additional Articles Confirming we are in the Last Days:
Pastor accused of staging home burglary * Son, 18, accused of beating, stabbing mother on her birthday * Ex-pharmacy exec convicted in deadly meningitis outbreak * VIDEO: The Truth About Walmart * High School Tries Shaming Boy, Demanding He 'Tolerate' Undressing with Girls to 'Make it Natural' * Illegal Immigrant Accused of Murdering Teacher * London jihad another case of missed religious clues * Hate-fueled Baltimore man saw first victim as 'practice' to 'kill additional black men' in Times Square * 'High alert is the new normal for America & Europe' (Expert panel) * Illegal deported 4 times charged in sex attack on girl, 2 * VIDEO: Israeli-American teen arrested for threats against Jewish centers * Report: Transgender Activists Attack Pro-Family Campaign Bus With Hammer, Paint * Imam calling for Jews to be killed in sermon at Montreal mosque draws police complaint * VIDEO: Cincinnati nightclub shooting: 1 dead, 15 people injured * Eight students dead after avalanche at Japanese ski resort * VIDEO: Shaffer: Trump Wiretap Case 'Worse Than Watergate'